Pupil Parliament
Huncoat introduced a new Pupil Parliament in September 2016 to replace the School Council. Our Pupil Parliament is a popular way for the children to voice their opinions and is considered a really positive development for the school.
The Prime Minister, Deputy Prime Minister and Chancellor are Year 6 pupils who have stood for election. The positions are voted for by the whole school.
Two members of each class are elected by their classmates onto each department. Each department is led by it's Year 6 members with the support of Mrs McCloskey and Miss Pool.
The Pupil Parliament works hard to be a voice for the children, to ensure their opinions are listened to and to explain where necessary why certain decisions are made.
In many ways the children can experience democracy in action, they have their opportunity to influence the decision makers and their confidence and willingness to ask searching questions is an asset to the school.
Anti - Bullying Week
During the week of 13th November our Pupil Parliament promoted our Anti Bullying week in lots of different ways:
They started the week with an assembly all about Anti-Bullying Week

They handed out stickers and wrist bands for children they 'caught' being a Good Friend!

The even made their own certificates to hand out on Fridays Celebration Assembly for 'Being a Good Friend' and then led the assembly by handing these out to 16 amazing friends at Huncoat!
Friday 21st October
Pupil Parliament meets: MP Graham Jones
We were all very excited to meet our local MP, Graham Jones.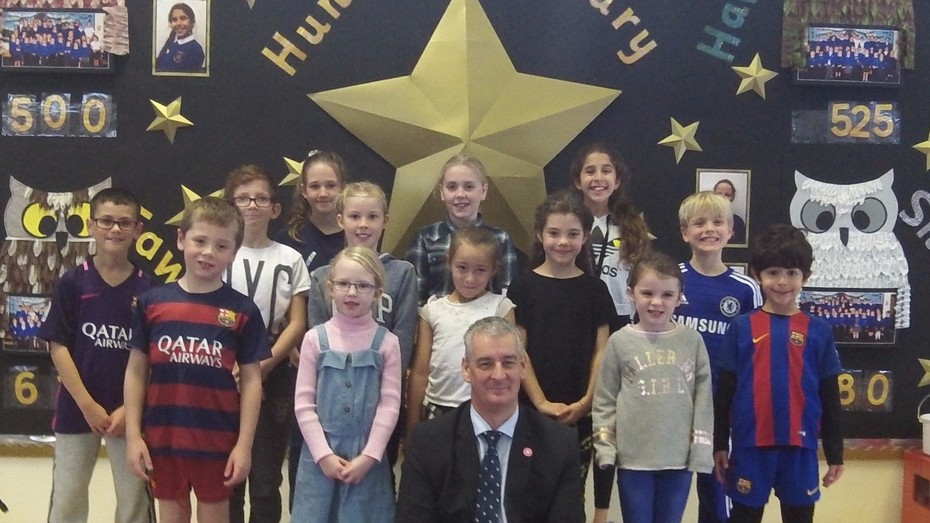 In our meetings, we created interesting questions to ask him about his work in the community and his life as an MP.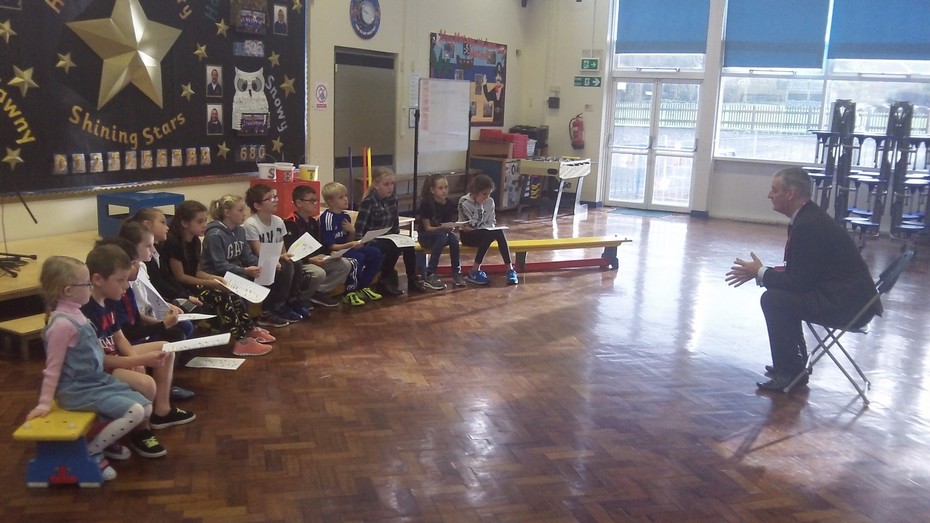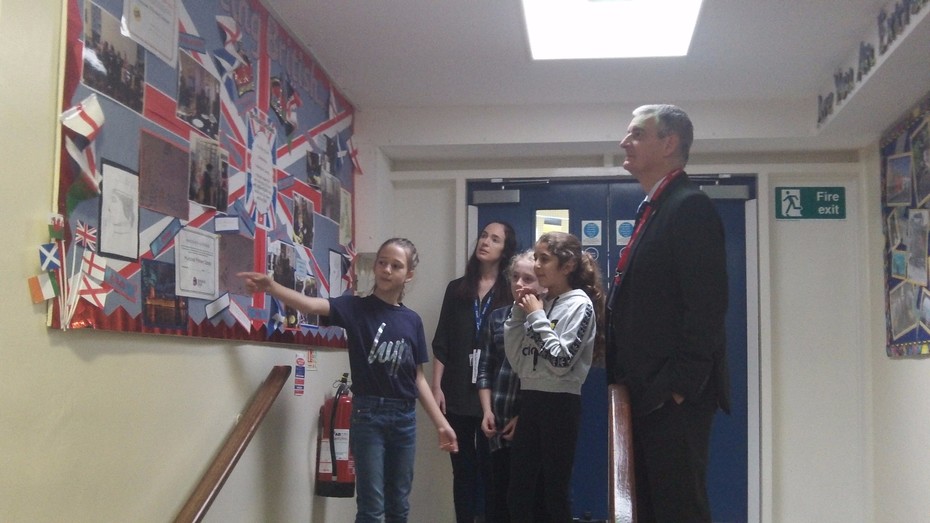 Friday 11th November
Armistice Day is on 11 November and is also known as Remembrance Day.
It marks the day World War One ended, at 11am on the 11th day of the 11th month, back in 1918.
We held a two-minute silence at 11am to remember the people who have died in wars.
Pupil Parliament went to Huncoat War Memorial with members of the community to pay tribute to those who lost their lives during the First World War. We were able to lay a wreath that we had made at the memorial.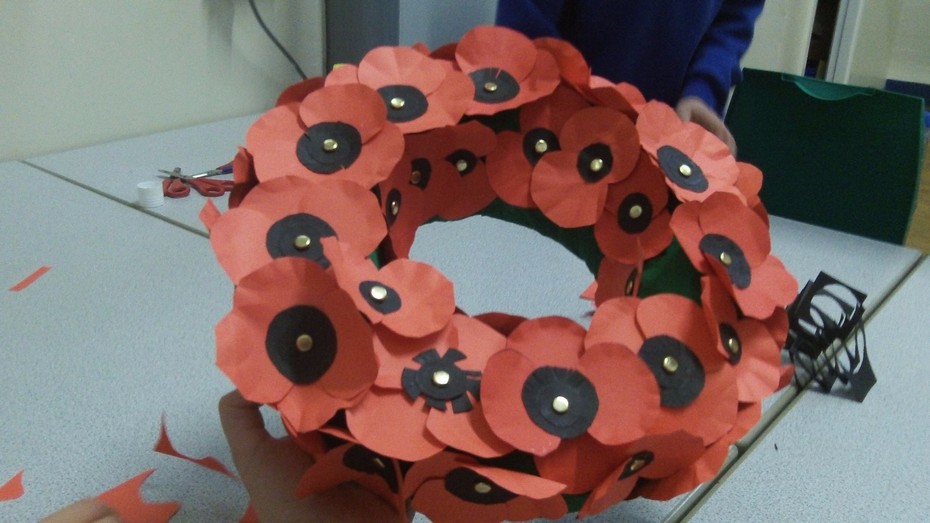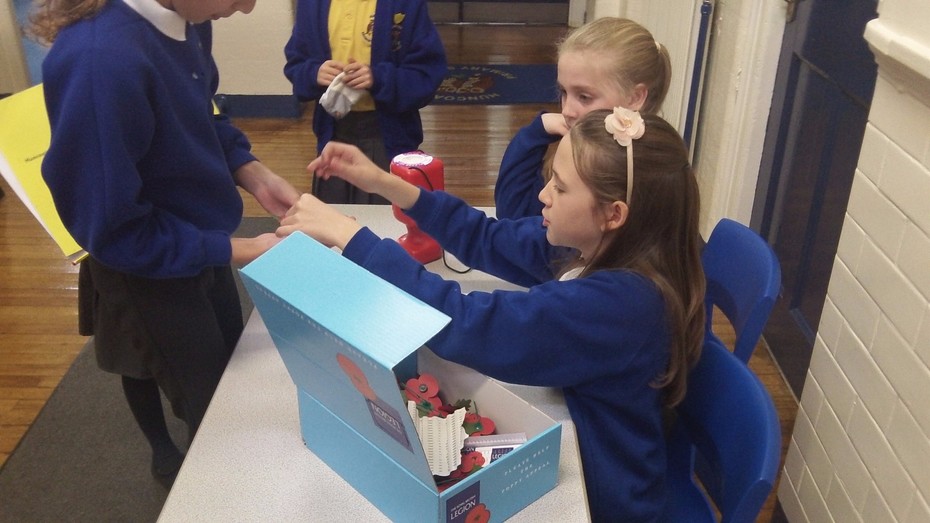 In the run up to Remembrance day, we raised money by selling poppies and running a 'design a poppy' competition.
Friday 31st March 2017
Our pupil questionnaire has shown us that children would like a greater choice of Golden Time activities.
On Friday 31st March, held a non-uniform day. Rather than pay a donation to wear non-school uniform, we are asking children to bring in an unwanted game to help us update our Golden Time resources
A donation of £1 per family was also available for those who do not wish to bring in a game on this day.