Our Reading School
Huncoat is a READING SCHOOL where we promote the Love for Reading across all age ranges. Check out some of the images below:
'Mrs Dickinson's Travelling Reads':
Look at our Travelling Suitcases jammed pack of books! Each half term the 'suitcase' will travel to another class for everyone to enjoy the books at their leisure. Look out for the Travelling Suitcase coming to your class...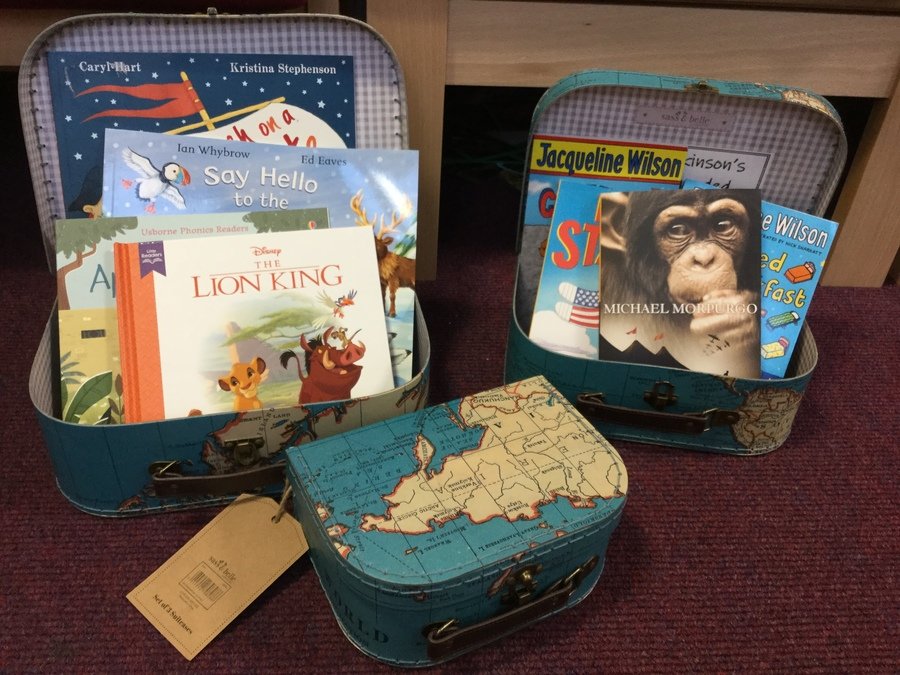 Our Fantastic Book Awards Pack has arrived... all ready for some yr5/6 to commit to the challenge!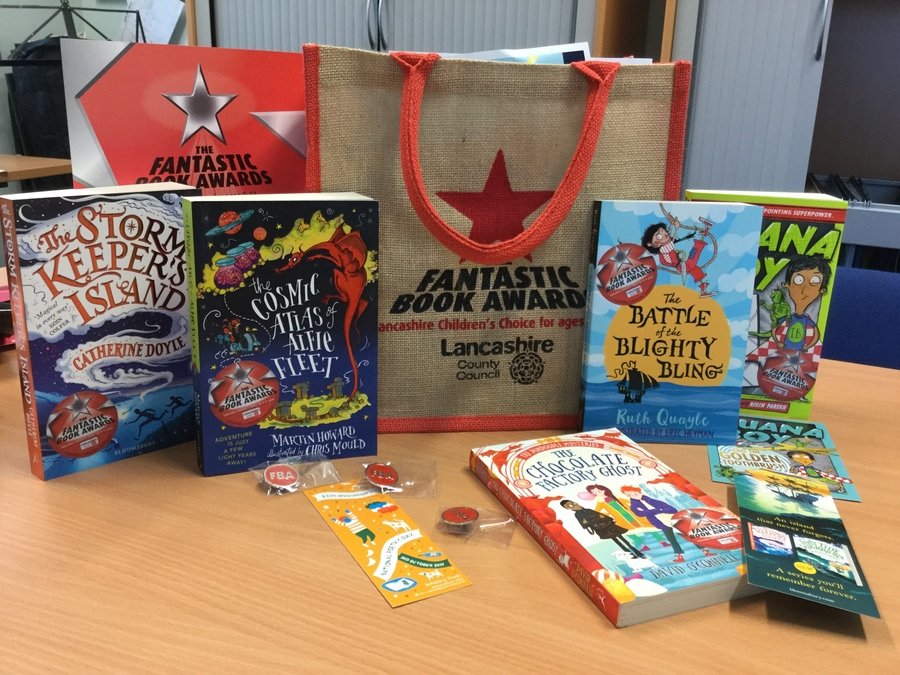 Read your way to From the North Pole to Christmas!
Each daily read is 1 mile - can we bring Christmas to Huncoat?