Year 6
The Year 6 class teacher is Mrs C Macmahon.
Teaching support staff who work with pupils in Year 6 are Mrs S Hardman.
A copy of the Year 6 curriculum overview can be downloaded below.
Year 6 are currently Reading...
Crime and Punishment
The children in Year 6 are loving learning about the different crimes and punishments through time. They particularly enjoyed learning about the gruesome punishments during the Tudor period! Romeo and Juliet has been the focus for English lessons; with the children impressively using Shakespearian language in their writing. The focus in Science has been the heart and circulatory system. The children made models of blood using cheerios, marshmallows, oats and food colouring to represent the different components.
Congratulations to the Year 6 Math's Team who were the regional winners of the National Mathematics Challenge. We are really proud of you!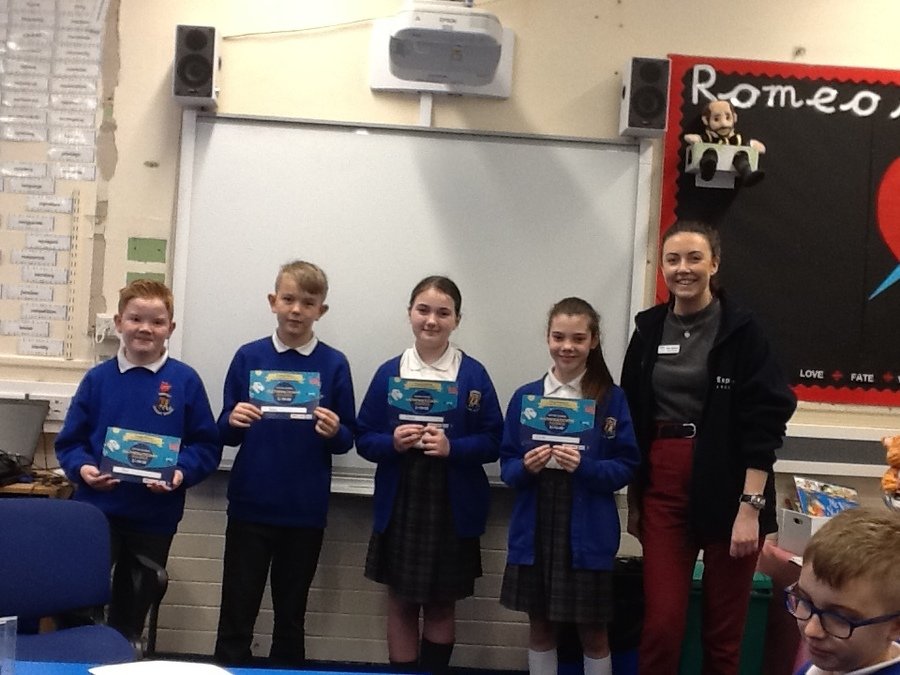 Year 6 had a fantastic time at Hothersall Lodge, making memories that will last a lifetime!
CLICK HERE for a Grammar Glossary of terms to help your child out:
SPELLING AND GRAMMAR
READING